Boutique Custom Design
cnctNOW is prepared to tackle your most challenging website needs. From eCommerce, to personal blogs, and even Learning Management Solutions, you will be able to capitalize on the great integrations of Thryv while getting a completely custom and robust website solution that will put your best foot forward.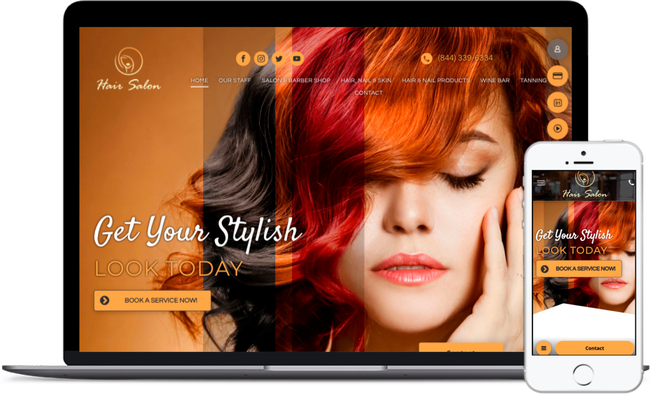 Fully Integrated Thryv Website
Thryv offers a completely integrated user experience with all the most important Thryv tools you need to be completely connected to your customers. Professional designers will work with you to create an attractive and seamless experience that will maximize the deep tools on the Thryv platform. 
We've design and developed websites for dozens of industries and for many applications, from eCommerce, to membership, to learning platform, we can build you a custom solution that will meet your needs and highlight the best of your business. Our status as a certified Thryv Partner means we can bring in the best of Thryv to support your operational needs.
Hosting Solutions
cnctNOW had a lot of experience working with websites of various sizes and complexity. We can provide you a full-service jargon-free hosting experience with industry-leading hosting servers. 
Maintenance Plans
Maintaining a WordPress website can be a technical issue that many people are not ready to navigate. cnctNOW has the know-how and is ready to support your maintenance needs with backups, plugin updates, core updates, and optional content updates. 
Security Services
No doubt you've heard horror stories about websites being taken over, malware injected, and customer data stolen. WordPress has a number of solutions built-in but the best security does more. cnctNOW offers industry-leading security to ensure your reputation is protected. 
Thryv has website solutions available for all plan levels and includes a fully integrated custom website with every Professional plan and above. The support and speed of a Thryv website is hard to beat and the seamless integration with the entire Thryv platform will ensure that you never lose a client and that you website is earning you new clients even when you're not available.