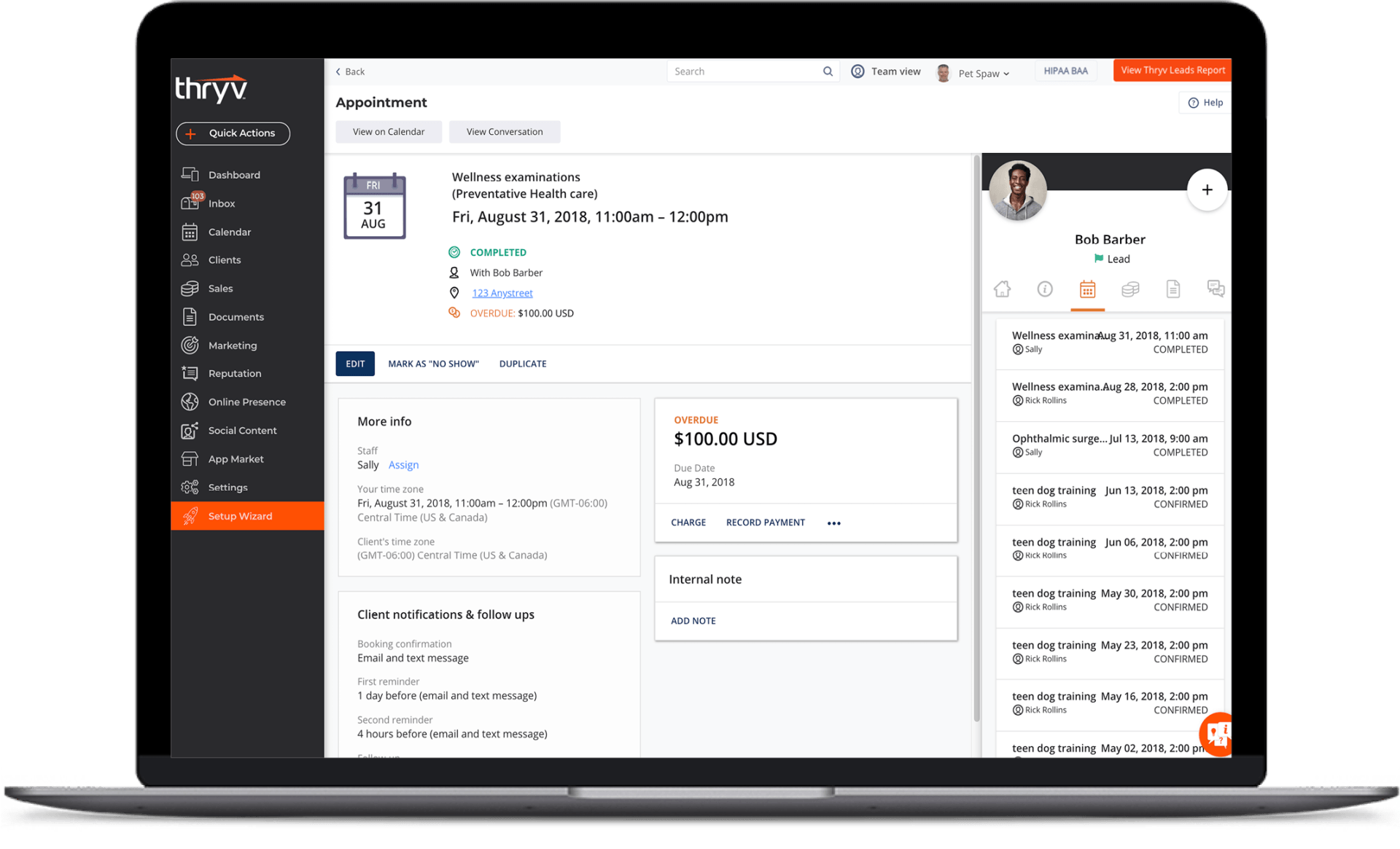 Thryv's

®

 

Sales combines Estimates, Invoices, Bookings, 
Online Payments and Mobile QuickPay 
to help you run your business more efficiently.
Know how much money you have, when it's coming and 
where it's going, 
24/7 from any device.
Estimates, Invoices & Bookings
Sending online estimates and invoices helps you get paid 
quicker and easier than ever before.
Allow your customers to pay you online, from any device, at any time.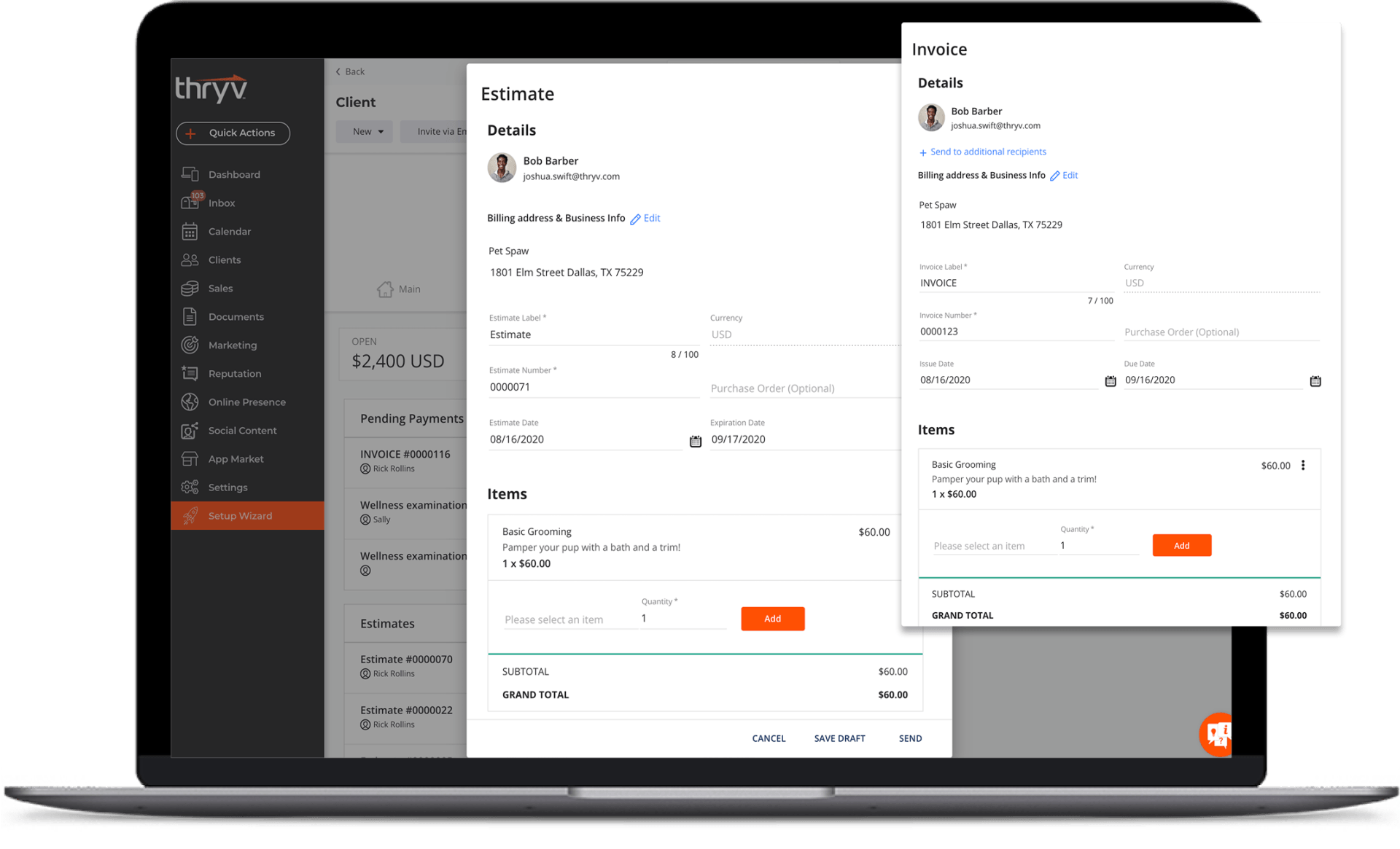 Quick and easy anytime, anywhere
Create, send and manage from any device
Everything is in one place
Instantly get notified when customers approve your estimates
Download, print, or change at any time
Get customers the information they need and when they want it
Quickly create and send estimates for a service or product in one easy step
Sending an invoice after the job is complete helps you get paid faster
You'll know when your customers' payments are coming in or if they're pending
Online Payments
Why Thryv Online Payment and Mobile QuickPay?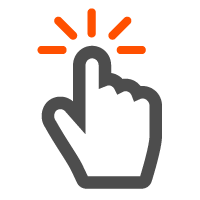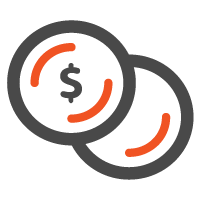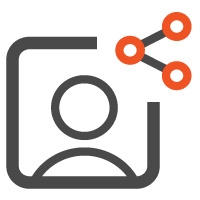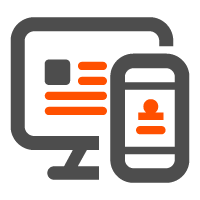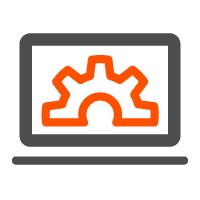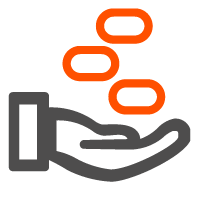 Track your payment status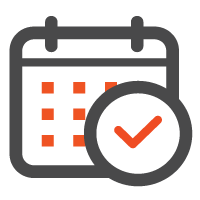 Accept payments through online Bookings & Events
Thryv Rates are Competitively Priced.
Starting at 2.6% + $.10 per/transaction, as low as 2.2% based on volume. 1 Flat Rate. Every Transaction. Every Card. No Exceptions.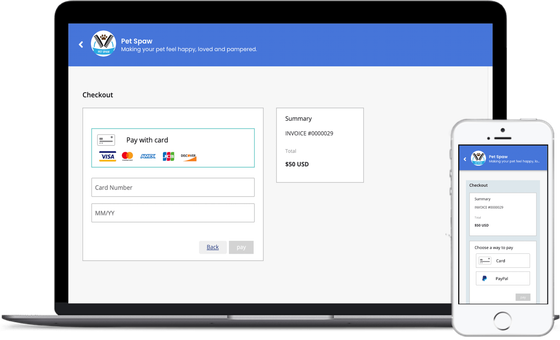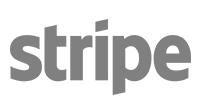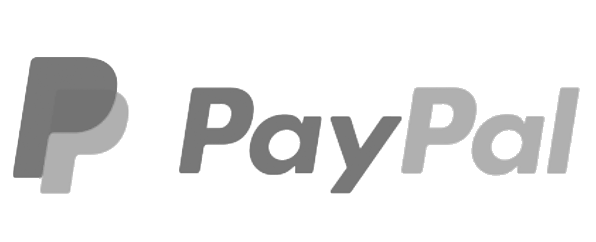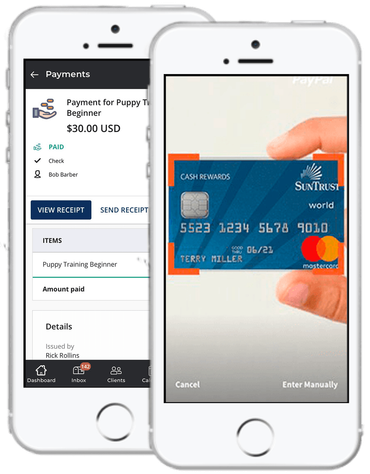 Mobile QuickPay utilizes your smartphone to instantly scan credit cards to deliver the quickest and most efficient payment method possible.
Partnered with a no monthly fee Square®, Stripe®, Braintree/PayPal® or PayPal® account, Mobile QuickPay allows you and your clients to process credit cards faster and easier then ever before at extremely competitive rates.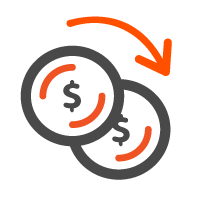 Get Paid Faster
Making it easier to collect payments and increase your steady cashflow.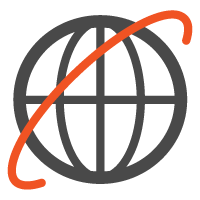 Get Paid Anywhere

Mobile iOS eliminates unreliable card swipers and manual credit card input fees.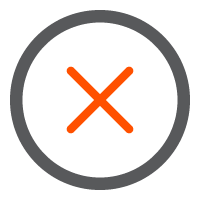 No Hidden Fees

Know what you are paying, no hidden fees, teaser rates or volume rates.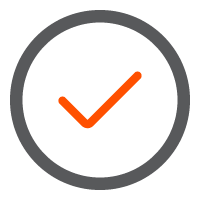 Safe and Secure

Transactions with fraud protection, PCI compliance backed by trusted partners.