Customer Relationship Management (CRM)
The CRM is heart of your business. 
Know who your customers are and 
where they are coming from. 
Thryv's powerful CRM helps you build and manage relationships 
and 
grow your small business. 
We make customer data easy to find, filter, tag, and track 
so you can nurture leads and create 
more opportunities for your business – in real-time.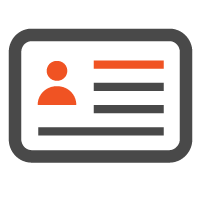 Customer Relationship Management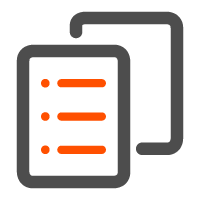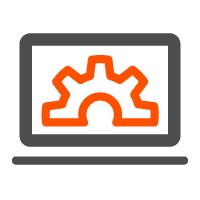 65% of employees who work at companies that have adopted 
a mobile CRM have achieved their financial goals

 

as opposed to just 
22% from non-Mobile CRM enabled companies.
Customizable Client Information
Easily customize your client's information.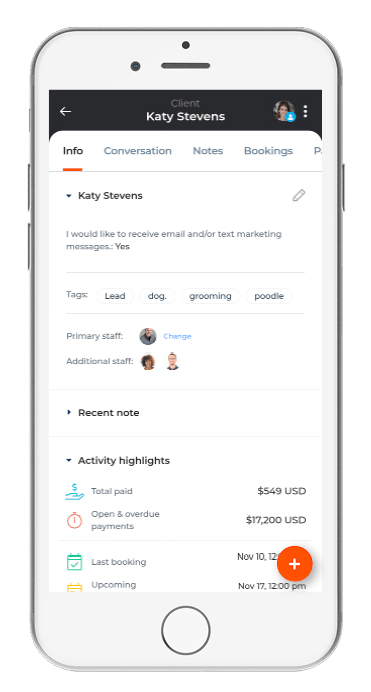 Customizable CRM that grows with you. Track information important to you.

See all your customer interactions and history at-a-glance.

Stay organized with tagging to create easy ways to filter, find and track your customers.
Leads Management
Why is it important to know who your customers are?
Promote your business with targeted messaging.
Manage, grow and cultivate loyal relationships by contacting future and current customers regularly.
Send specialized and targeted messages to your leads, customers and VIP's.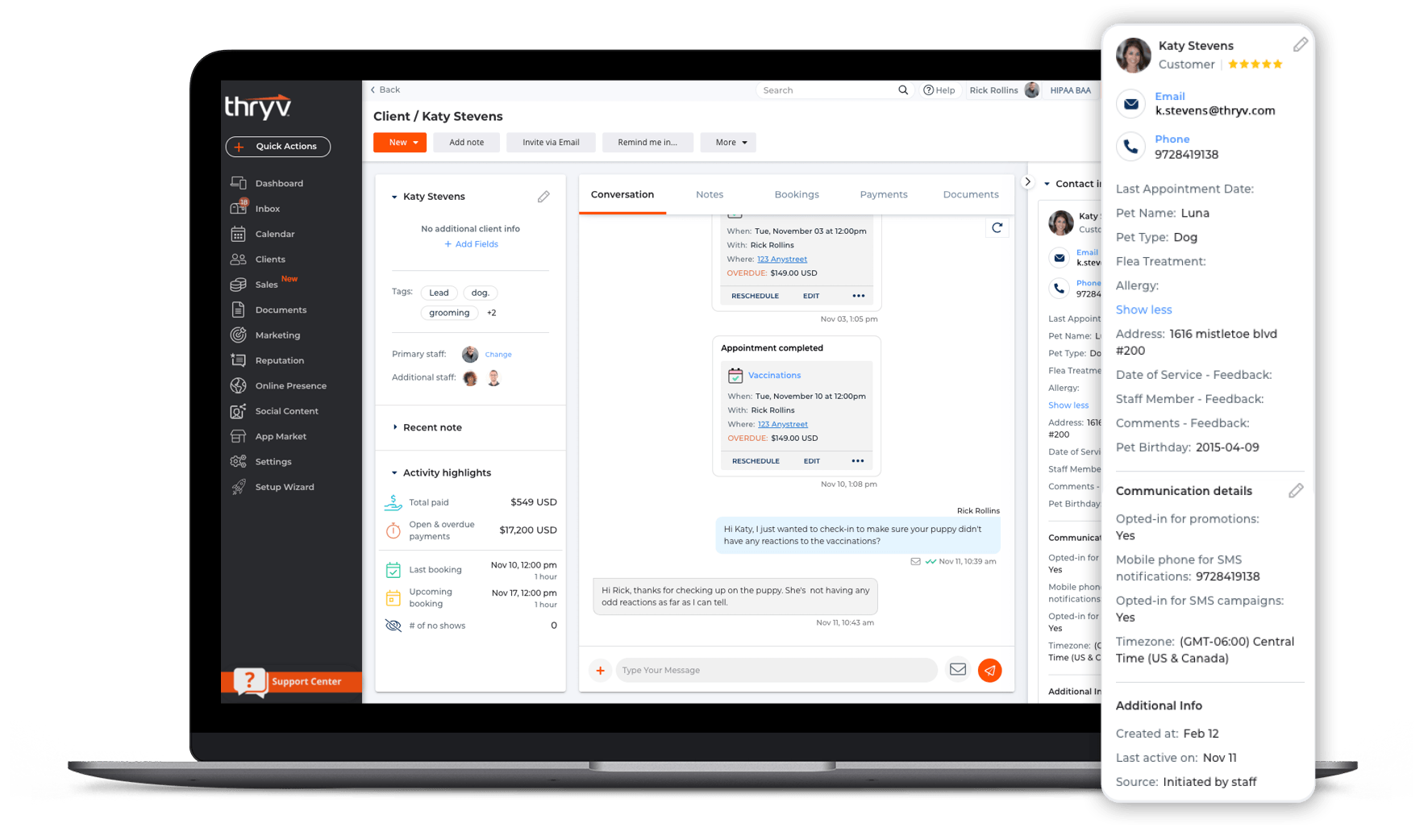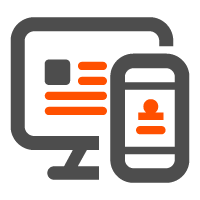 Engage
Quickly respond and set reminders to connect with your customers instantly.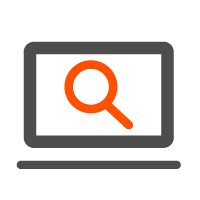 Lead Source
See where your customers are coming from online.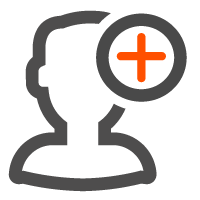 Optional Leads Program
Get notified when a new customer is added so you can respond and track details.
Data Enrichment
Centralize all your prospects and customer data in one location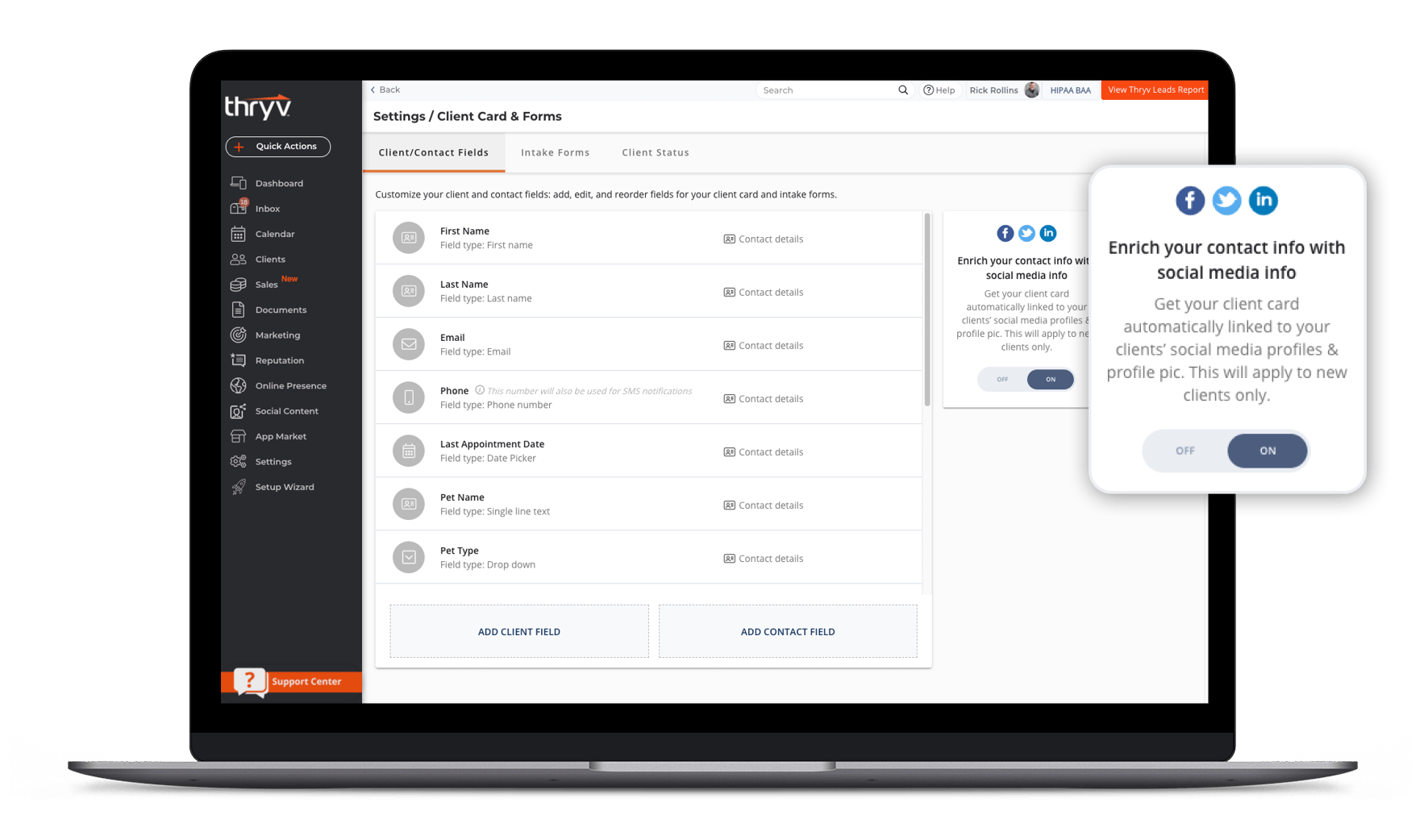 See customer details all in one place, including documents, payments, lead source and conversations.
Communicating with customers and giving a personal touch makes it easy to build and maintain relationships.
Card on File
Save your customer's credit card information for faster future purchases, safe and secure.
Located in the Client Card, credit cards are stored into the vault when charged in the platform. Easily manage, edit, remove or determine "default" card. All sensitive card data is encrypted and stored with your Payment Processor's secure servers, never in Thryv!
Card on file makes it easy and convenient for returning customers to pay.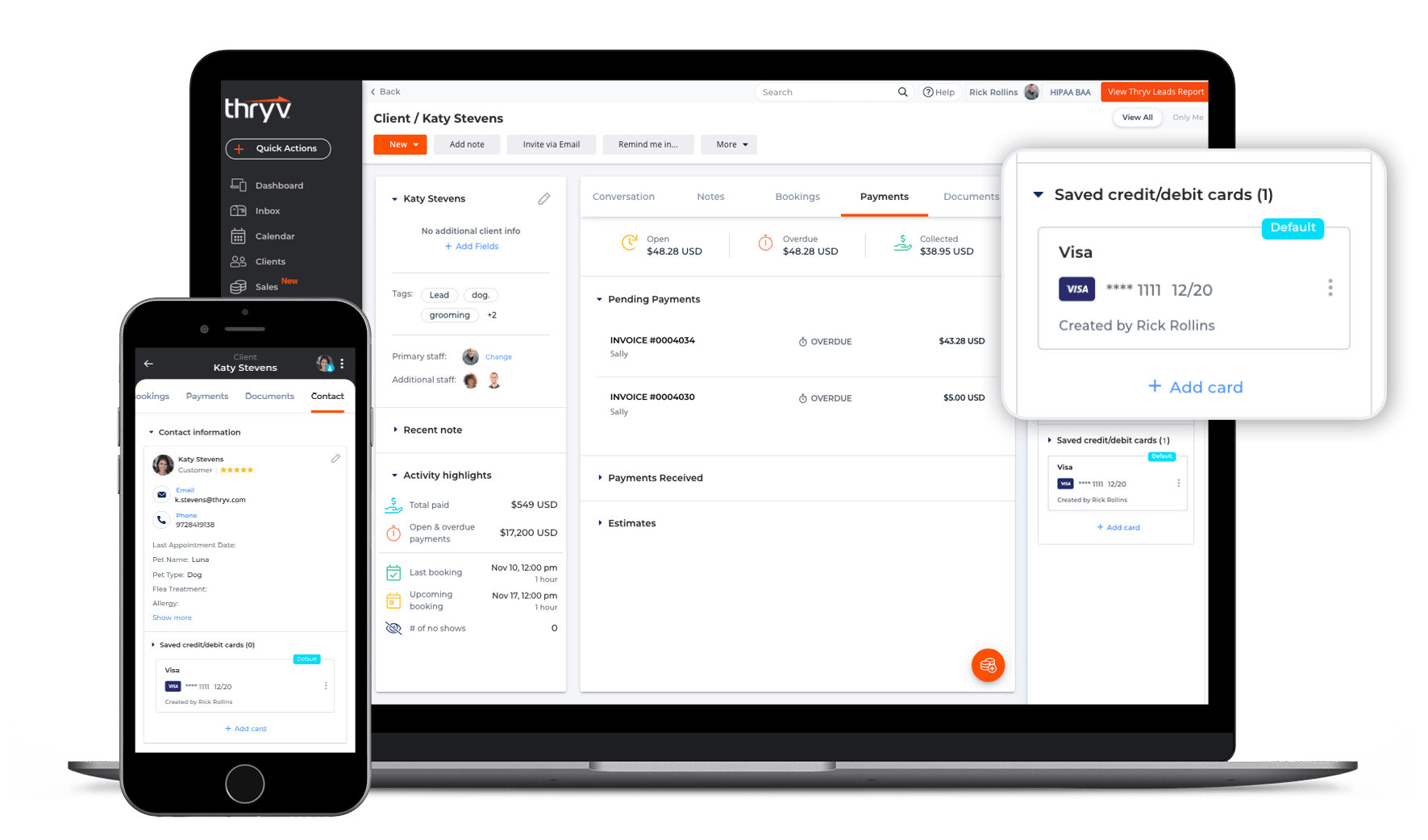 Minimizes frustration for customers by eliminating the need to re-enter their credit card.
Works for partial payments, payment plans or payments made in full.
Customers can secure appointments with payment or pay outstanding invoices easier. *QuickPay option for card on file coming soon.
Customers receive email confirmations with payment details including which card was charged and stored for future payments.